AESTHETICA- Skincare and Laser Centre launched its first clinic in 2018 and was founded by Dr. Natasha Nasir Chowdhury, one of the talented, young and promising Dermatologists in Bangladesh. Over the past few years, we have built up an excellent team of dedicated experts and loyal clients. AESTHETICA earned its reputation for providing effective individualised treatments in a professional and caring environment.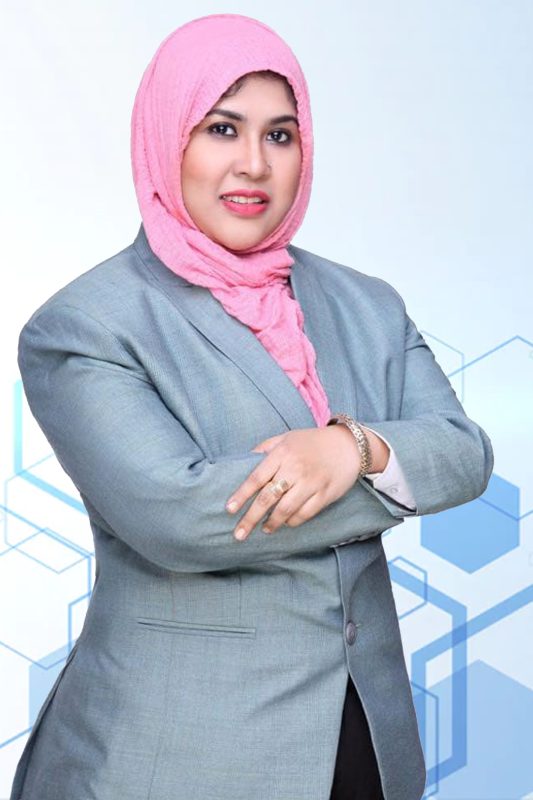 Dr. Natasha Nasir Chowdhury is the lead Dermatologist at AESTHETICA- Skincare and Laser Centre. She treats the full spectrum of laser and aesthetic medicine and has a special interest in Clinical Dermatology. Dr. Natasha has great depth of clinical knowledge and is specialized in treating Skin diseases, Acne, Dermatitis and eczema, Fungal infections, Hair loss, Warts, Nail problems, Vitiligo, Psoriasis, Rosacea, herpes zoster, Skin cancer etc.
She completed her postgraduate course from Bangabandhu Sheikh Mujib Medical University (BSMMU) and her Master's in Public Health from the North South University. She has Fellowship on Dermato-surgery and Aesthetics Medicine from Aurora Skin & Hair Research Institute. In addition to that she completed Certificate Course in Aesthetic Medicine from American Academy of Aesthetic Medicine (AAAM), USA. She is also general member of Bangladesh Dermatological Society (BDS), American Academy of Aesthetic Medicine (AAAM), Society of Dermatologic Surgeons of Bangladesh (SDSB) and Bangladesh Academy of Dermatology (BAD).
Aesthetics and Laser Care Services
Aesthetic Medicine comprises all medical procedures that are aimed at improving the physical appearance and satisfaction of the patient, using non-invasive to minimally invasive cosmetic procedures. At AESTHETCIA, we ensure most advanced medical grade technology and products available worldwide to deliver high quality Aesthetic procedures that are highly effective and ethically driven. We do light and laser procedures, radio frequency skin tightening, cellulite reduction, laser skin resurfacing, ice- lipolysis, medical grade peels, medical conditions, anti-wrinkle injections, dermal fillers and many more. Read More
A list of skin treatment and cosmetics injectable that we deal every day is given below.
| | | |
| --- | --- | --- |
| SKIN CONCERN | SKIN TREATMENTS | COSMETIC INJECTABLE |
| Hair Loss | HydraFacial | Bottox |
| Enlarged Pores | Microdermabrasion | Dermal Fillers |
| Breakouts/Blackheads | Micro-needling | Lip Enhancements |
| Acne Scarring | BB Mesotherapy | Glutathione |
| Acne Reduction | Vitamin C Treatment | |
| Pigmentation/Uneven Skin Tone | Under Eye Dark Circle Removal | |
| Skin tags | Facial PRP | |
| Freckles | Hair PRP | |
| Moles | LED Light Therapy | |
| Melasma | Cosmetic Grade Peels | |
| Redness/Rosacea | Signature Glow | |
| Dilated Capillaries | Pigmentation Removal | |
| Fine Lines & Wrinkles | Capillary Reduction | |
| Rough/Dry Skin | Body Contouring and Treatment of Cellulite | |
| Keloid | Skin Tightening | |
| Alopecia areata (hair loss/baldness) | O2 lift therapy | |
| | Carbon Laser Facial | |
| | Laser Hair Removal | |
| | Non-invasive HIFU | |